The politics of the past
30th December 2013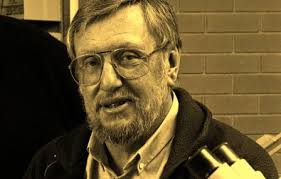 Jim Allen
Introduction*
. . .  some old things are lovely, warm still with the life of forgotten men who made them. D.H. Lawrence, Pansies.
The first archaeological aphorism I encountered as a student was that archaeology produces neither bombs nor butter. This proposition was put forward in print on at least two occasions by Gordon Childe (1955:240, 1956:127), an Australian born scholar who became the most influential archaeologist in Britain in the first half of this century. In Australia Childe was, and still is, recognised as a leftwing intellectual who was prominent in the World War I anti-conscription movement; as the man who became private secretary to the first Labor premier of New South Wales; and as the author of How Labour Governs, a critical history of the Australian labour movement up to 1921. In attempting to demonstrate that leaders of working class movements will inevitably become corrupted by success within a state parliamentary system (Gathercole 1976:5; Trigger 1980:34), Childe also revealed a disillusionment with modern day Australia which led him to prehistoric Europe (Allen 1967, 1979, 1981).
*Note that an abstract was not included with this paper, and so the introductory paragraph has been included here instead of the abstract.
Allen, J.
The politics of the past
December 1999
49
34–43
Article
You must be a member to download the attachment (
Login
/
Sign up
)