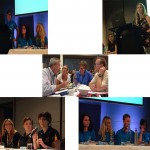 We would like to announce the call for participants to take part in the Student Ethics Debates, to be held at the AAA/ASHA conference in Cairns, Queensland 1-3 December 2014. The deadline for teams to enter the 2014 tournament is 17 October 2014.
The Student Ethics Debates are a unique event allowing students to test and develop their skills as ethical practitioners. Students who take part will have the opportunity to learn from each other, their mentors and judges, in order to advance their understanding and awareness of ethical practice and problem solving. In 2014 we embrace the diversity of archaeological approaches in Australia and emphasize that ethical concerns cross-cut the boundaries and specialities with contemporary archaeological practice. It is fundamental that every archaeologist has a broad and thorough understanding of ethics, and thus this event attempts to instil a passionate and rigorous understanding of archaeological ethics in the next generation.
Get involved!
The tournament will consist of four teams made up of three to four students—we can make allowances if a university has more than four students who are very interested in participating in the debates (email the convenors). Students may be undergraduate or postgraduate, full-time or part-time in any combination and be drawn from up to two universities. As the 2014 debates encourage diversity each team should ideally include at least one student whose primary affiliation is ASHA and one whose primary affiliation is AAA.
Due to time restrictions during the conference a maximum of four teams can be accepted to participate, we will accept teams on a first come basis. If any students are interested in participating and cannot form a team at their university, please contact the convenors and we will attempt to pair you with an existing team. (Note: The teams from James Cook University and University of Western Australia are already signed up; two spaces remain!)
Interested teams need to email an expression of interest to the debate convenors by 17 October 2014 via aaaethicsdebate@gmail.com. The expression of interest must include the following information:
Name, institution, current degree and email contact for all team members;
Name of their team mentor; and,
A short statement (one paragraph) that explains why they want to compete AND that makes a clear commitment to attend the conference if accepted to compete.
More details about the debates
A note for returning teams/members: we will not allow teams to enter with exactly the same members in consecutive years. A maximum of two returning members will be allowed per institution and good reason must be provided as to why those members are returning (this can be in addition to the statement required in the expression of interest). The goal of the Student Ethics Debates is to encourage wide participation with all teams on an equal standing. The convenors suggest that students wishing to continue their involvement in the debates consider becoming a mentor or assisting with preparation for their institution's team.
A note for Indigenous students: Chris Wilson and Kellie Pollard (AAA Indigenous Liaison Officers) have generously offered to provide additional advice and guidance to support your participation in the debates (and the AAA conference in general). If you would like to contact them their emails are: Chris Wilson <christopher.wilson@flinders.edu.au> and Kellie Pollard <poll0075@flinders.edu.au>.
Mentors: Teams will be responsible for recruiting an appropriate mentor/s to assist them with their preparations. Mentors can be affiliated with either association and each team is permitted to have a maximum of two mentors. The role of the mentor is to guide the team through their preparation; mentors are not expected to teach the students about ethics but to give guidance and feedback on how the students are approaching the scenarios and developing their ideas about archaeological ethics in general, and to provide general encouragement. The debate convenors can assist prospective teams in finding a mentor if required.
Judges: We will have a minimum of three judges per debate. The judges will be selected by the debate convenors and will be senior members of AAA and ASHA who have broad experiences so they are able to adjudicate fairly on each scenario. A formal call for judges will be made separately. The debate convenors will act as moderators and time-keepers during the event.
How the debates run: The debates will be run across three sessions during the conference: two preliminary knock-out rounds (1 and 2 December) and one final (3 December). Each knock-out round will feature two teams with the winner of each round proceeding to the final. In each session there will be two 'matches' each featuring an individual scenario, giving each team opportunity to be first presenters. Each debate will be scored on the intelligibility, depth, focus, judgement and team work displayed by each team, scores will be confidential and will not be carried over into the final. More specific information on judging will be provided to teams to assist with their preparation (see below).
Debate preparation: Once all the participating teams are confirmed all teams will be provided with a debate package, which is designed to help them prepare for the debates. The package will include: key ethical codes of conduct, suggested resources for more information about archaeological ethics, the 2014 debate scenarios, and the detailed rules, procedures and scoring criteria for the debates. Teams will be encouraged to meet together with their mentor to discuss the scenarios and materials provided. All teams will receive the same information and time frame in which to practice but it is up to the team how they organise their preparation. The convenors will be available to answer questions or clarify anything contained in the package.
Please contact the debate convenors, Jacqueline Matthews, Jordan Ralph and Sean Winter, if you have any questions about this event or would like to nominate a team.
Best regards,
Jacq, Jordan and Sean